The Videos tool in the app allows agents to access a library of videos on the go.
2. Once you are logged in, click "Products" in the navigation on the left-hand side.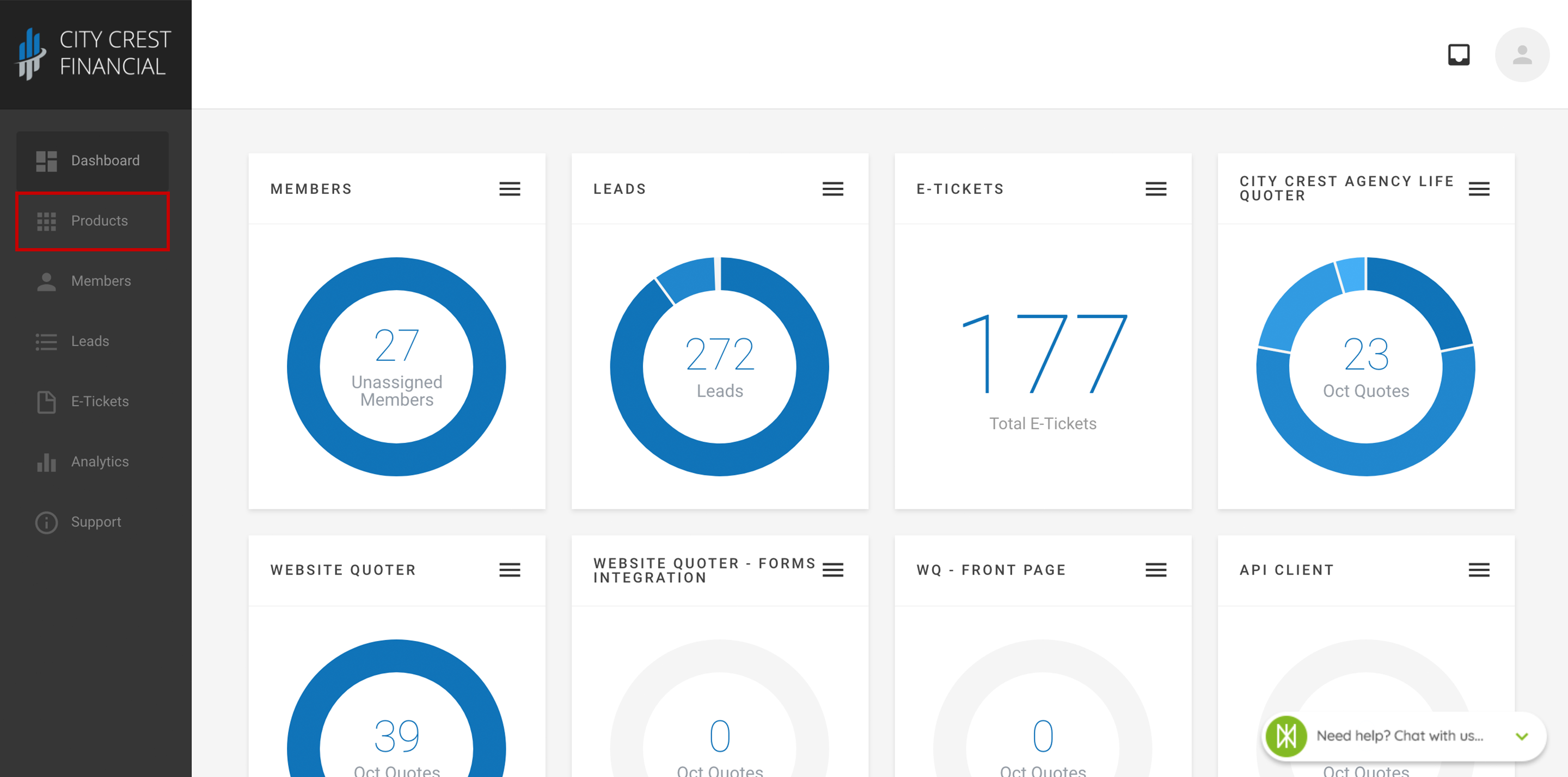 3. Find your Mobile App in your list of products. Click on it.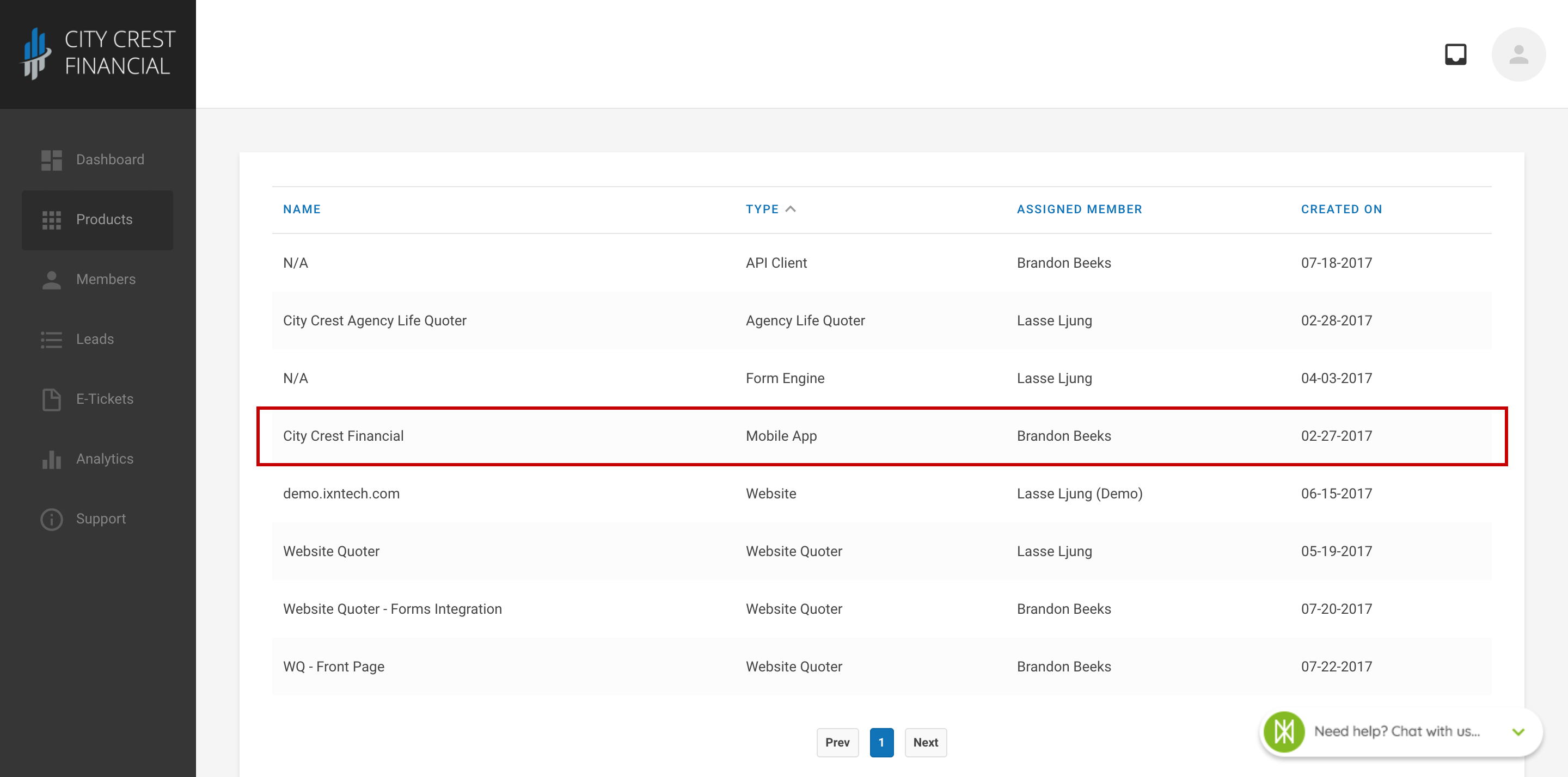 4. Click "Settings" at the top of the page. Select "Videos" in the dropdown.
5. Click "Create New Video" in the upper right-hand corner.
6. You will be taken to a new view, where there will be a variety of settings. Set them according to your preferences.

On/Off Switch: Toggling this switch on and off will activate and deactivate a video from showing in your video library.
Title (required): This will show up as the name of the clip, in your video library.
URL (required): When an agent taps a video from the list, this URL will open in the URL's dedicated app or browser (YouTube, Vimeo, etc.).
Category: If you'd like to classify your videos into categories (Ex. Agent, Consumer, Training, etc.) you can do so using this field.
Order: The order field allows you to determine to the order that videos show up in your video library. Ex. A video with an order of 1 will show up below a video with an order of 0.
Placeholder (required): The placeholder image appears as a thumbnail for the video, in the list of clips in the video library.
7. After adding your video, click "Save" in the upper right-hand corner.
8. Congratulations! You have just added a video to your Videos tool. To view your new video, reopen your app, then run a quote using the Videos tool.
Questions or feedback? Feel free to reach out to our Support Team at support@ixntech.com or call 800-250-5152 #3.