The Underwriting Prescreener allows agents to submit requests to you for recommendations on underwriting for their clients.
The Underwriting Prescreener tool is a form that agents can fill out to get a more accurate health rating for clients when running a quote. When an agent submits this form within the app, the response is sent to anyone set as an admin within the agency. Once the admin receives a submission similar to the one below, they can reply to the agent with an accurate underwriting class for their client.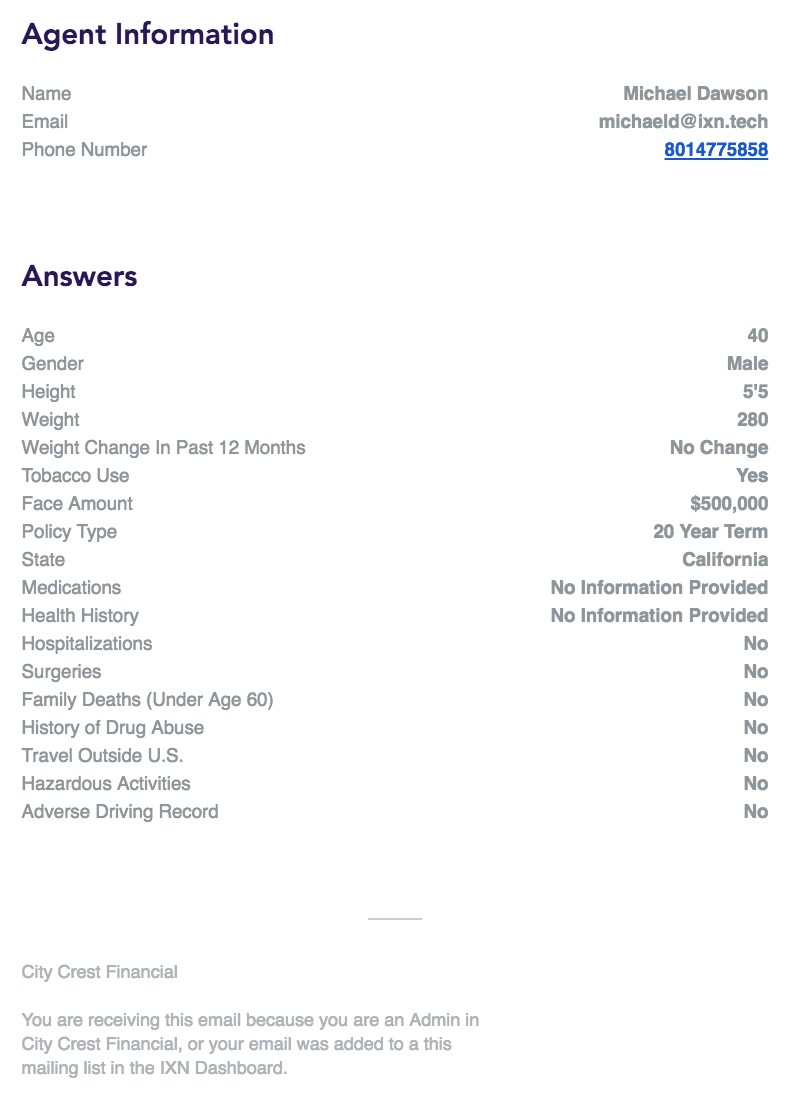 Questions or feedback? Feel free to reach out to our Support Team at support@ixntech.com or call 800-250-5152 #2.