Adding Google reCAPTCHA to your Website Quoter adds additional security to your quote engine, ensuring that the leads you receive are from real clients.
Google reCAPTCHA adds an additional field to the Website Quoter, asking the client to confirm that they are not a robot. This prevents bots from running leads on your Quoter and improves the quality of your leads. This guide is for adding the v2 Checkbox reCAPTCHA to your website quoter.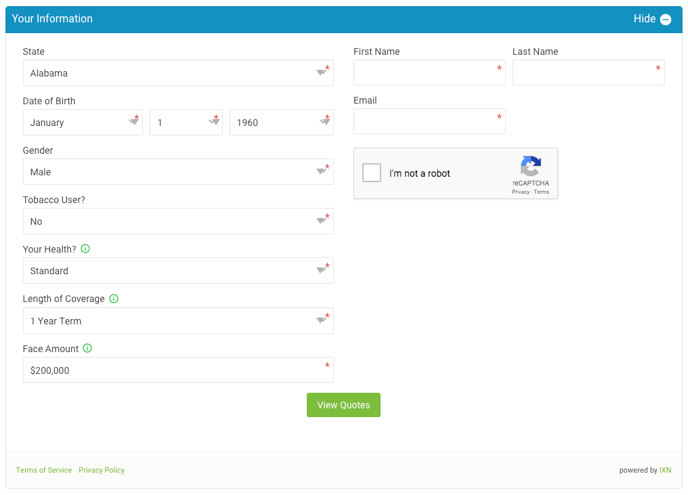 1. Login to your Dashboard.
2. Navigate to Products in the left menu and select your Website Quoter.
3. Scroll down in the General settings section until you see the section for Google reCAPTCHA
4. Select the link to https://www.google.com/recaptcha/admin You will need a Google Account.
5. Register a new site. For the Label, we recommend naming it after the Website Quoter.
6. For reCAPTCHA type, select reCAPTCHA v2, the "I'm not a robot" Checkbox.
7. Under Domains, add the domain of the website(s) your Website Quoter appears on. Be sure to include ixn.tech as one of the domains. This is so you can continue to use the quoter preview in the Dashboard.
8. If you would like other users to manage this reCAPTCHA, add their emails under Owners.
9. Accept the reCAPTCHA Terms of Service. Then complete the registration.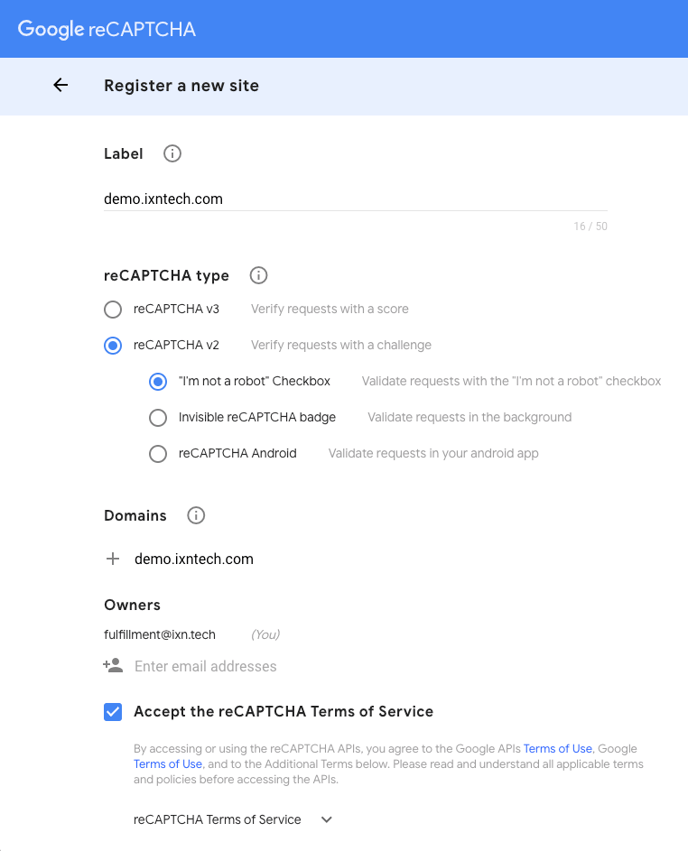 10. Once complete you will be given 2 keys. Copy each key and paste them into the respective fields in your IXN Dashboard.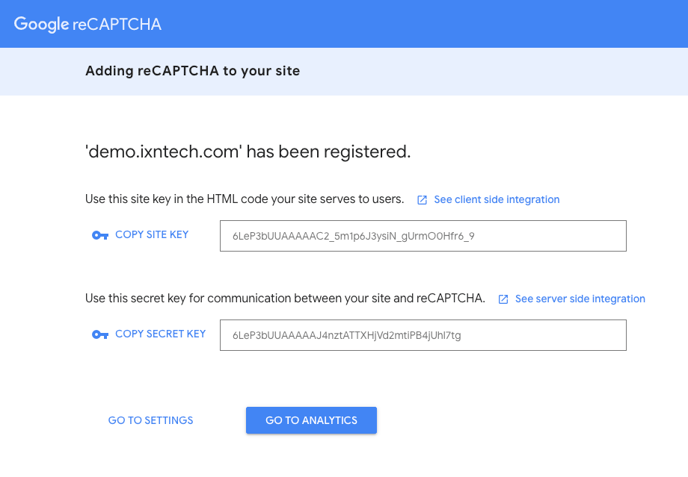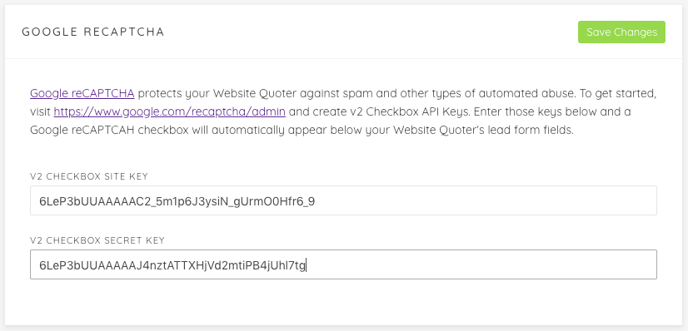 11. Save changes in the Dashboard and you are done! Your Google reCAPTCHA will be added to your website quoter automatically.
Additional Questions or feedback? Feel free to contact our Support Team at support@ixntech.com or call us at 800-250-5152 #2.