The IXN Default Form Quote Action allows you to collect client information both before the quote results and after selecting a quote.
2. Once you are logged in, click "Products" in the navigation on the left-hand side.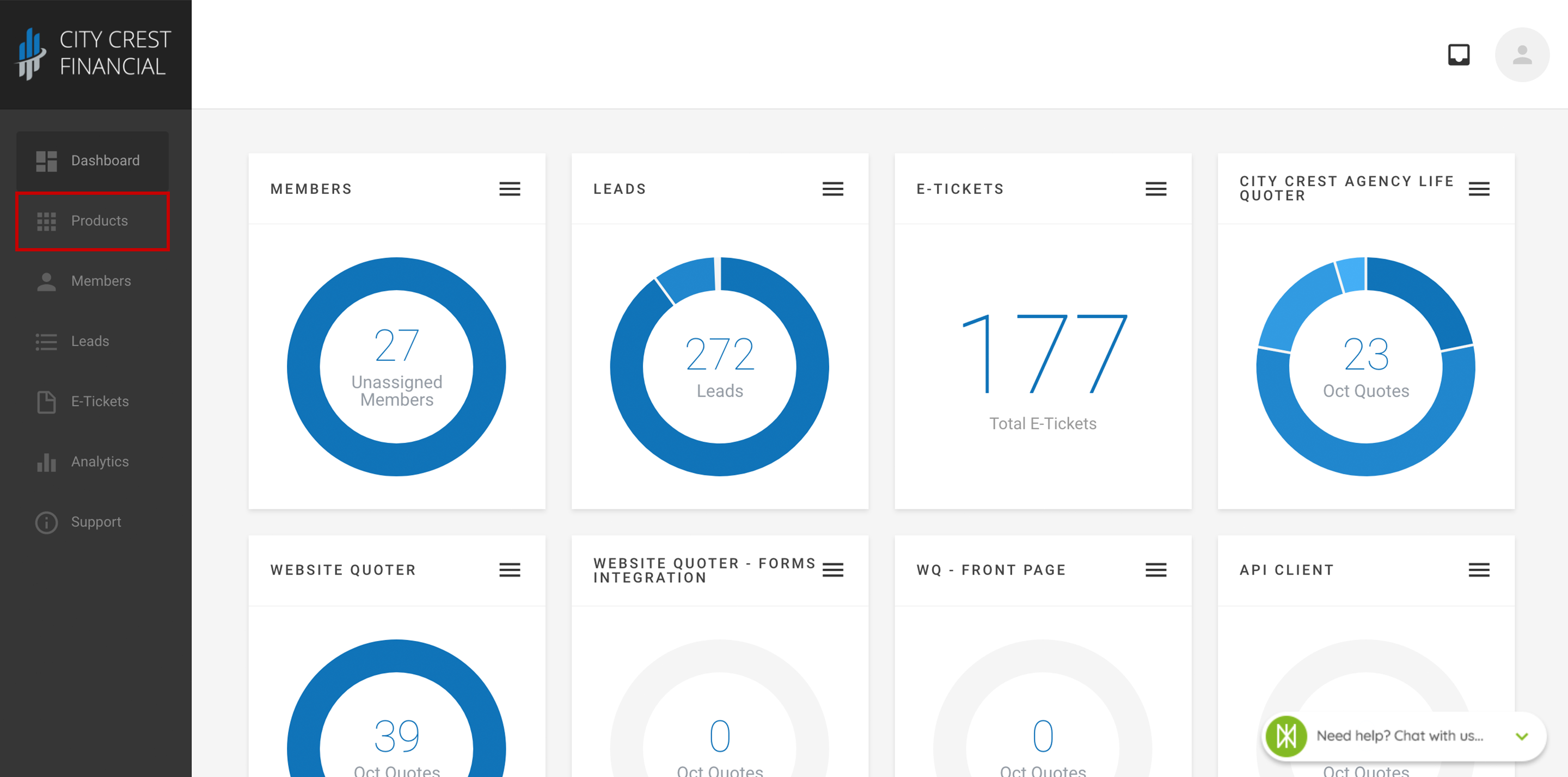 3. Find your Website Quoter in your list of products. Click on it.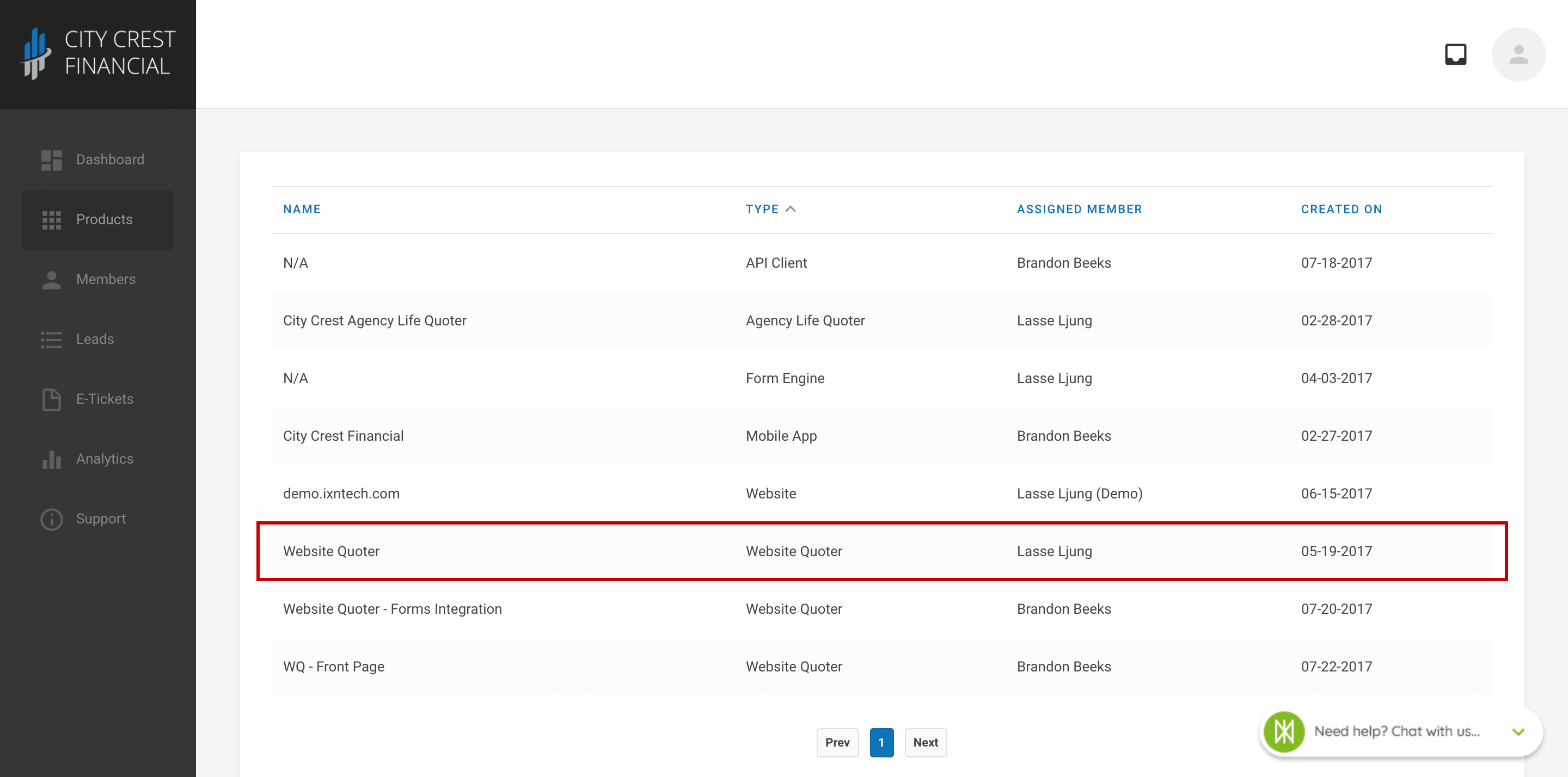 4. Click "Settings" at the top of the page. Select "Lead Flow" in the dropdown.
5. Choose either the IXN lead flow or Insureio lead flow depending on which one you have enabled.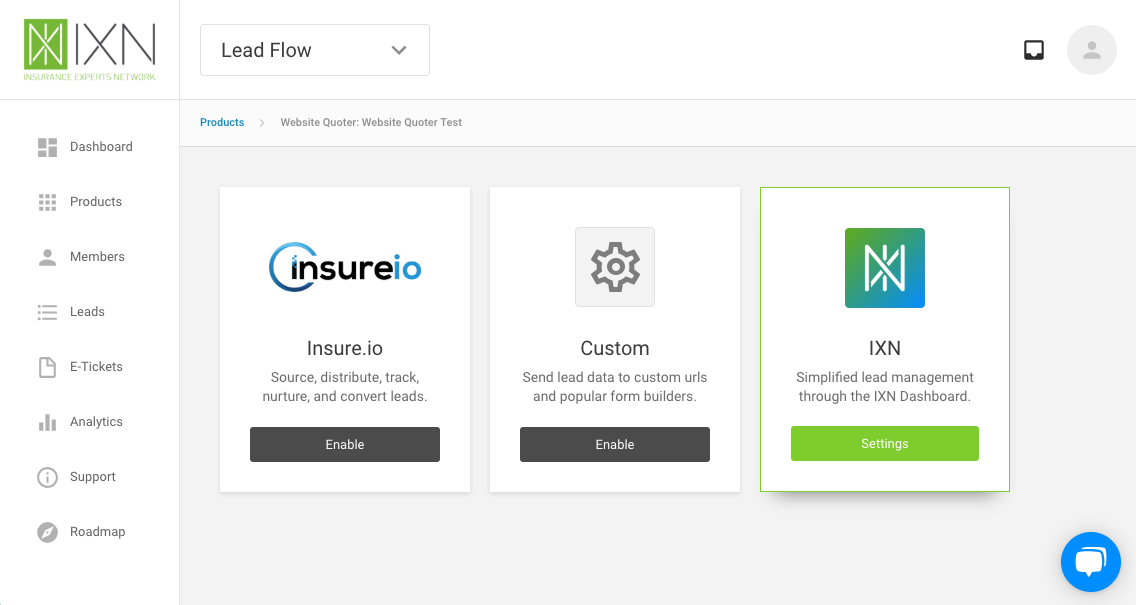 5. You should now see a list of available fields for your Website Quoter.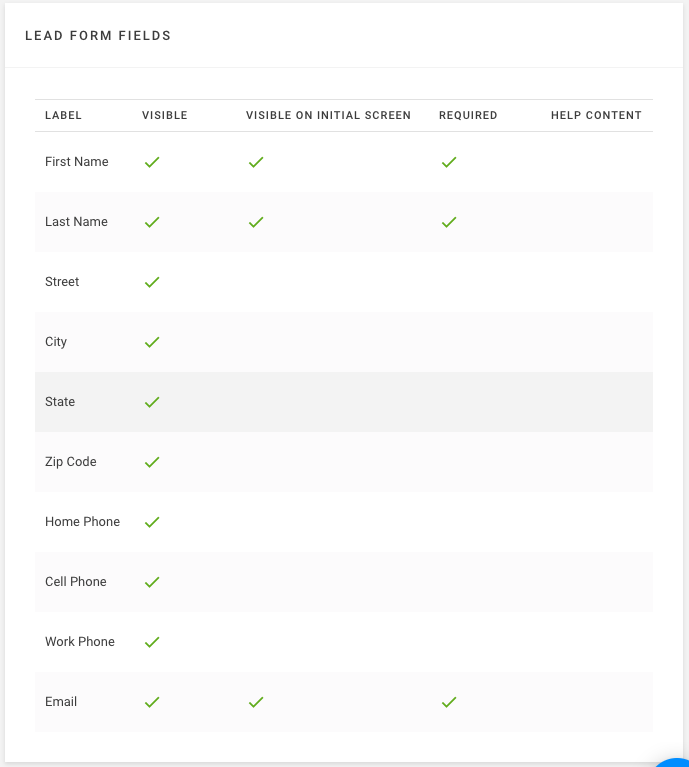 6. Click on the row of the field you would like to add/edit. A modal should appear, that looks like the one below.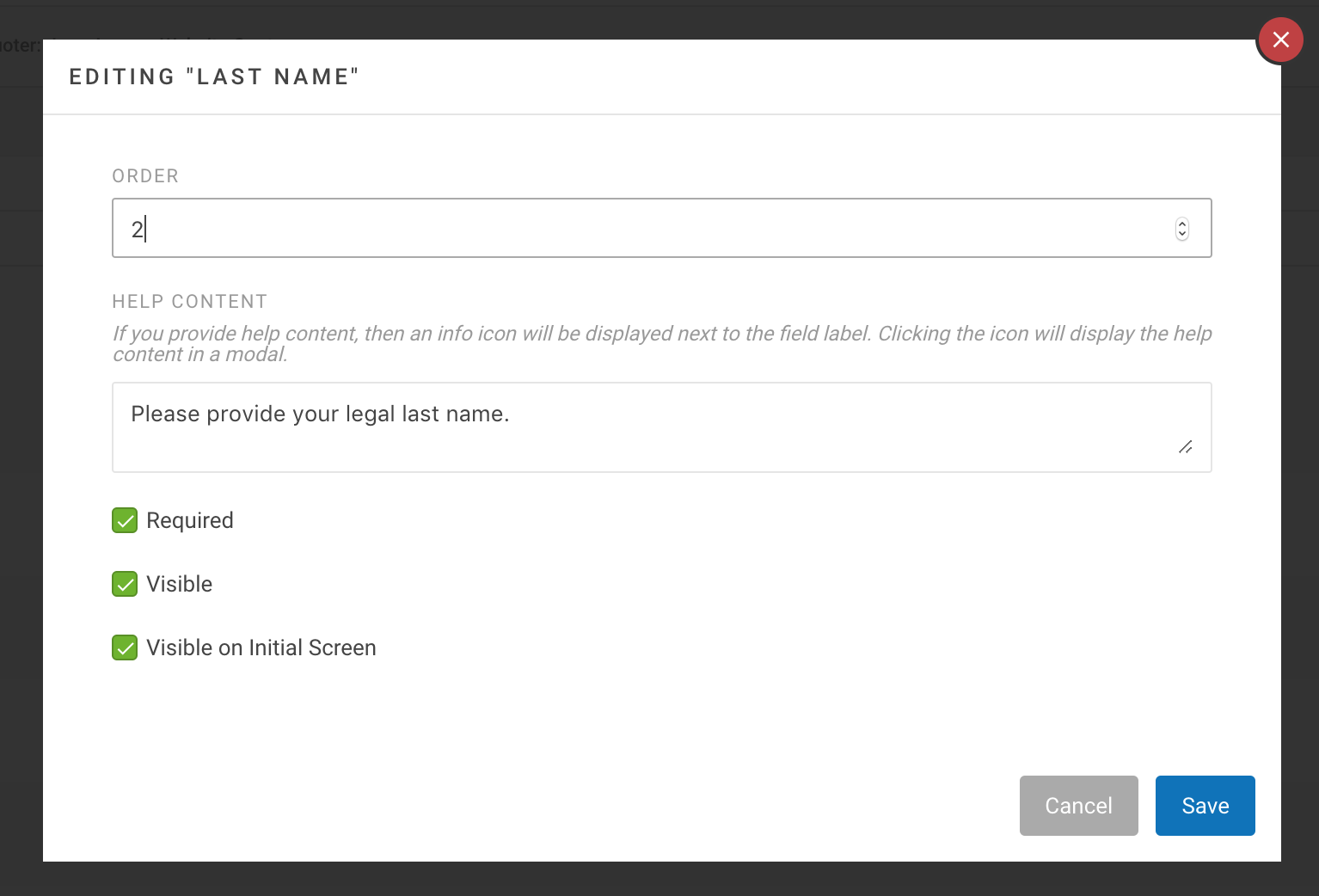 Label: This is the name of the field that will be shown on your Website Quoter. The label cannot be changed.
Order: This will determine in what order the questions are asked.
Help content: If you would like to include help content associated with the field, you can enter it here.
Required: This will determine if the field is required for a consumer to run the quote or submit the form.
Visible: When "Visible" is checked, the field will be shown after the consumer selects a quote.
Visible on Initial Screen: When "Visible on Initial Screen" is selected, the field will appear before the quotes are run and be included in the Partial Lead.
7. Click "Save" in the lower right-hand corner.
8. Congratulations! You have just edited the Lead Form for your Website Quoter! To view these changes, refresh the page that your quote engine is on and run a quote.
Questions or feedback? Feel free to reach out to our Support Team at support@ixntech.com or call 800-250-5152 #2.