Leads from your Website Quoter and Mobile app are stored in the Dashboard. These leads can be exported via .csv
2. Once you are logged in, click "Leads" in the navigation on the left-hand side.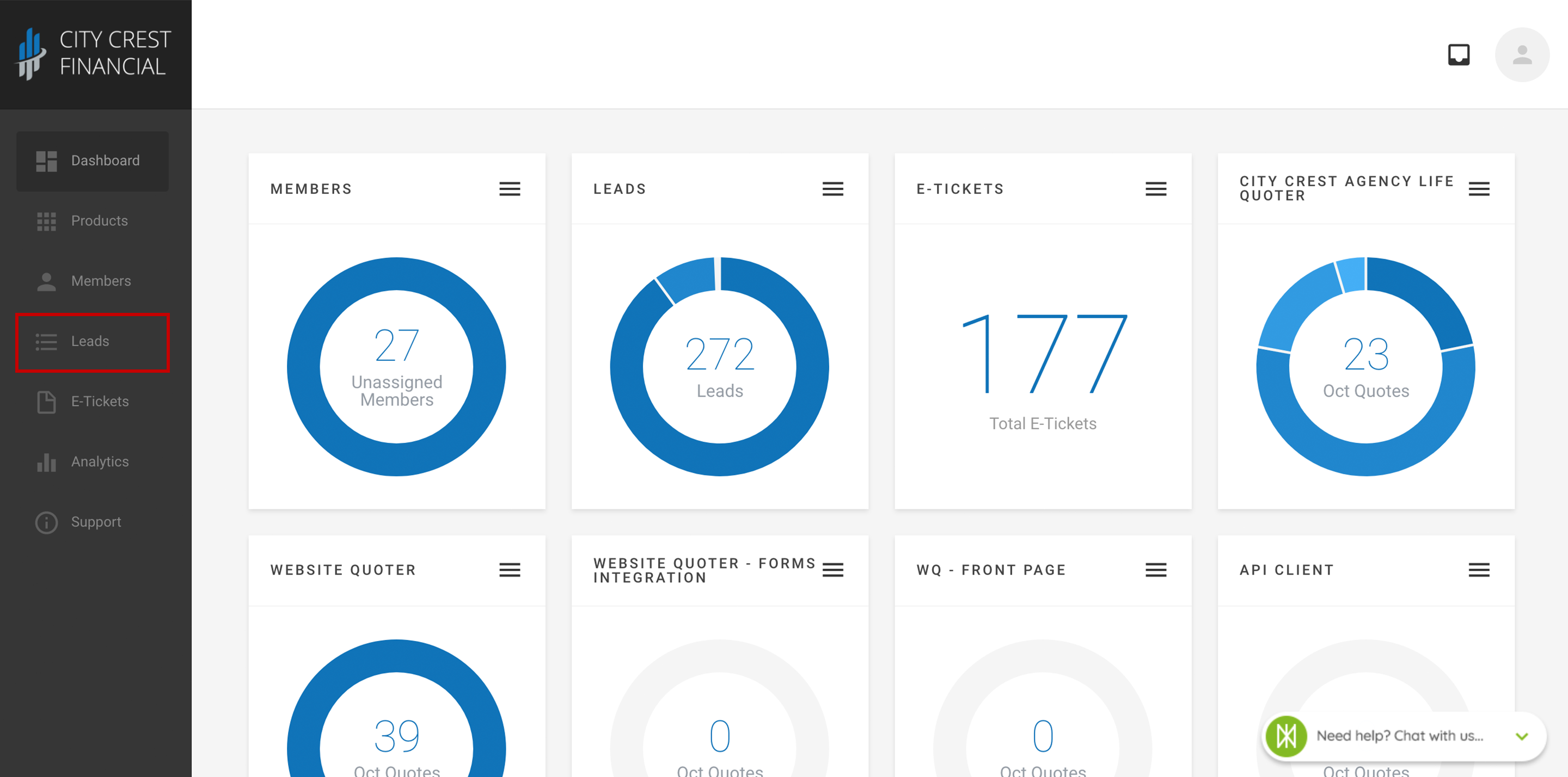 3. In the upper right-hand corner of the card, there is a button that says "Export." Click on it.
4. Congratulations! You have successfully exported leads from your Dashboard! When the export is complete, you will receive an email with a .csv file of the leads, which you can open with any spreadsheet software, from no-reply@ixn.tech.
**Note: If you do not see this email, please check your "Spam" folder to see if it was flagged by your email filtering system.
Questions or feedback? Feel free to reach out to our Support Team at support@ixntech.com, call 800-250-5152 #2 or start a chat on our website.