The Agency Life Quoter can be customized to only show the carrier products you would like your agents to quote.
2. Once you are logged in, click "Products" in the navigation on the left-hand side.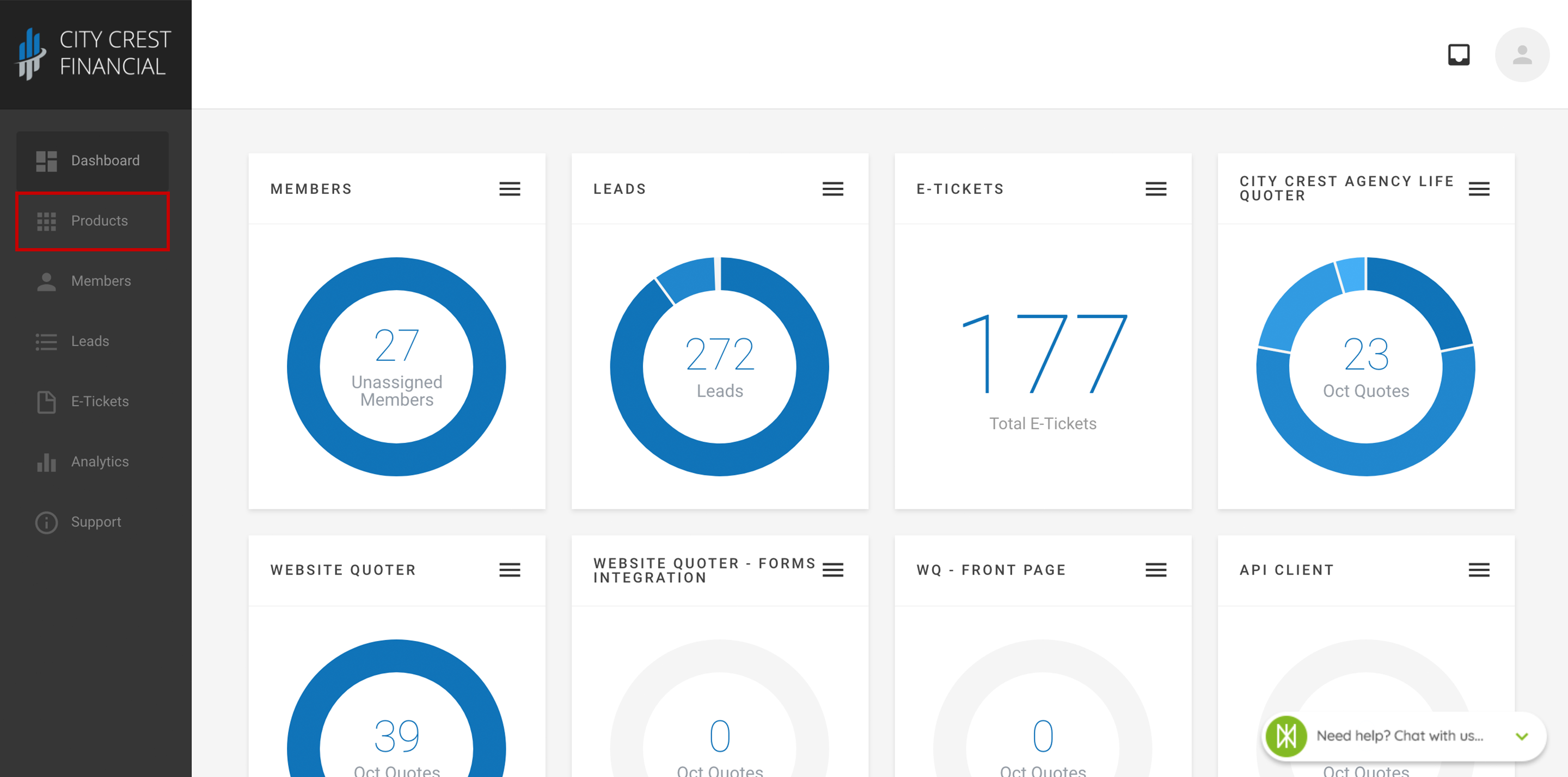 3. Find your Agency Life Quoter in your list of products. Click on it.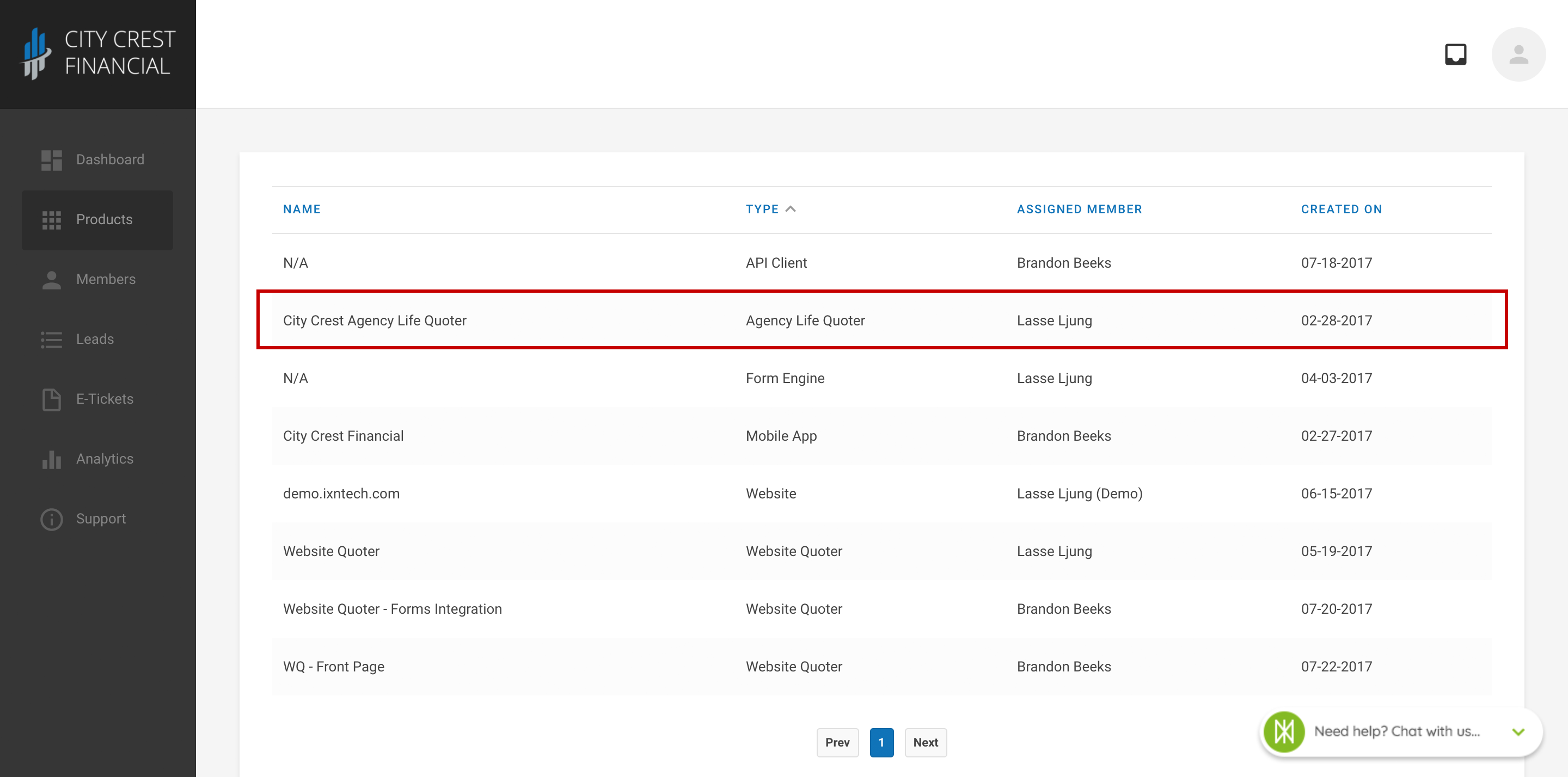 4. Click "Settings" at the top of the page. Select "Carriers & Products" in the dropdown.
5. You should now see a list of carrier names and logos.
If you can see the entire logo, the carrier is enabled and will appear in your search results.
If the carrier card is grey and says, "Click To Add," the carrier is disabled and will NOT show up in your quote engine.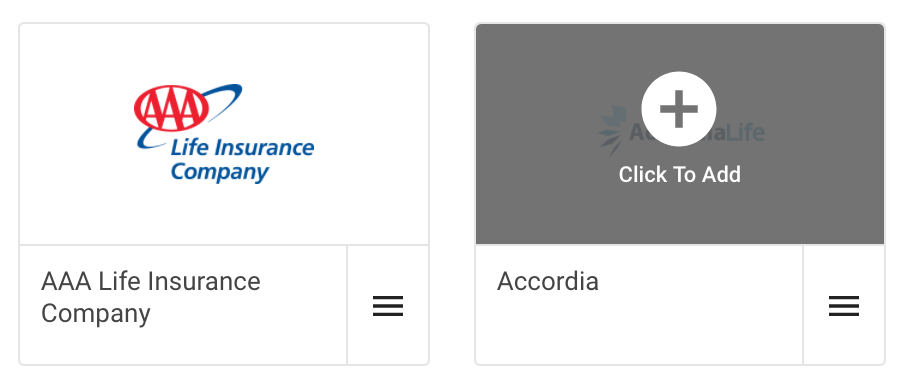 6. If a carrier is enabled, you can limit individual products that that carrier offers. To do so, click the hamburger menu in the lower right-hand corner of that carrier card. A modal should appear that looks like the one below.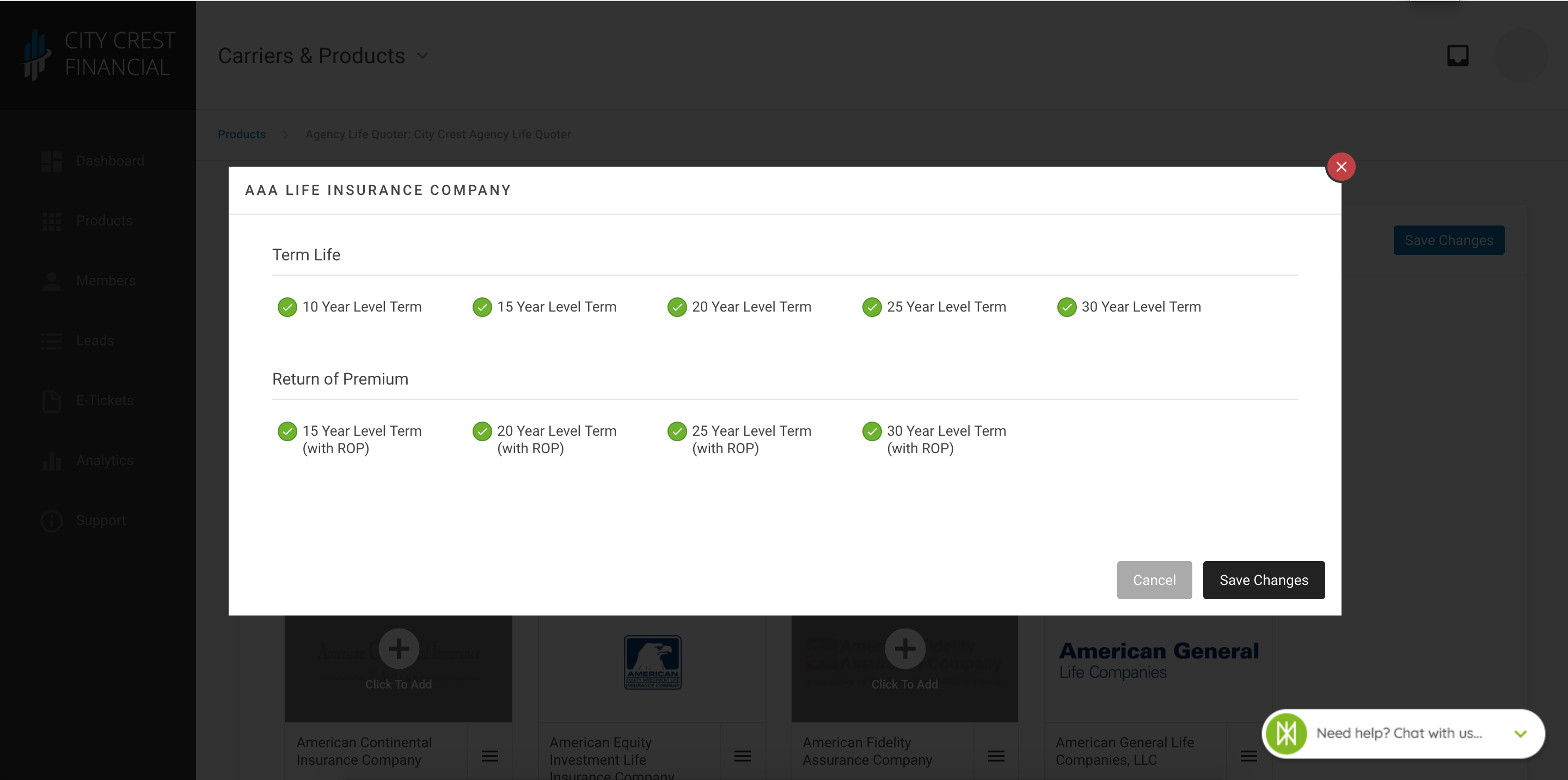 7. Enable and disable individual products by toggling the checkboxes on and off.
8. Click "Save Changes" in the lower right-hand corner.
9. Congratulations! Your quote results should now be limited to the products of your choice. Don't worry about updating any code, as our system has automatically updated the configuration in all locations your Agency Life Quoter is placed.
Questions or feedback? Feel free to reach out to our Support Team at support@ixntech.com or call 800-250-5152 #2.