2. Once you are logged in, you will see an assortment of cards on the Dashboard. Find the one that is named after your website.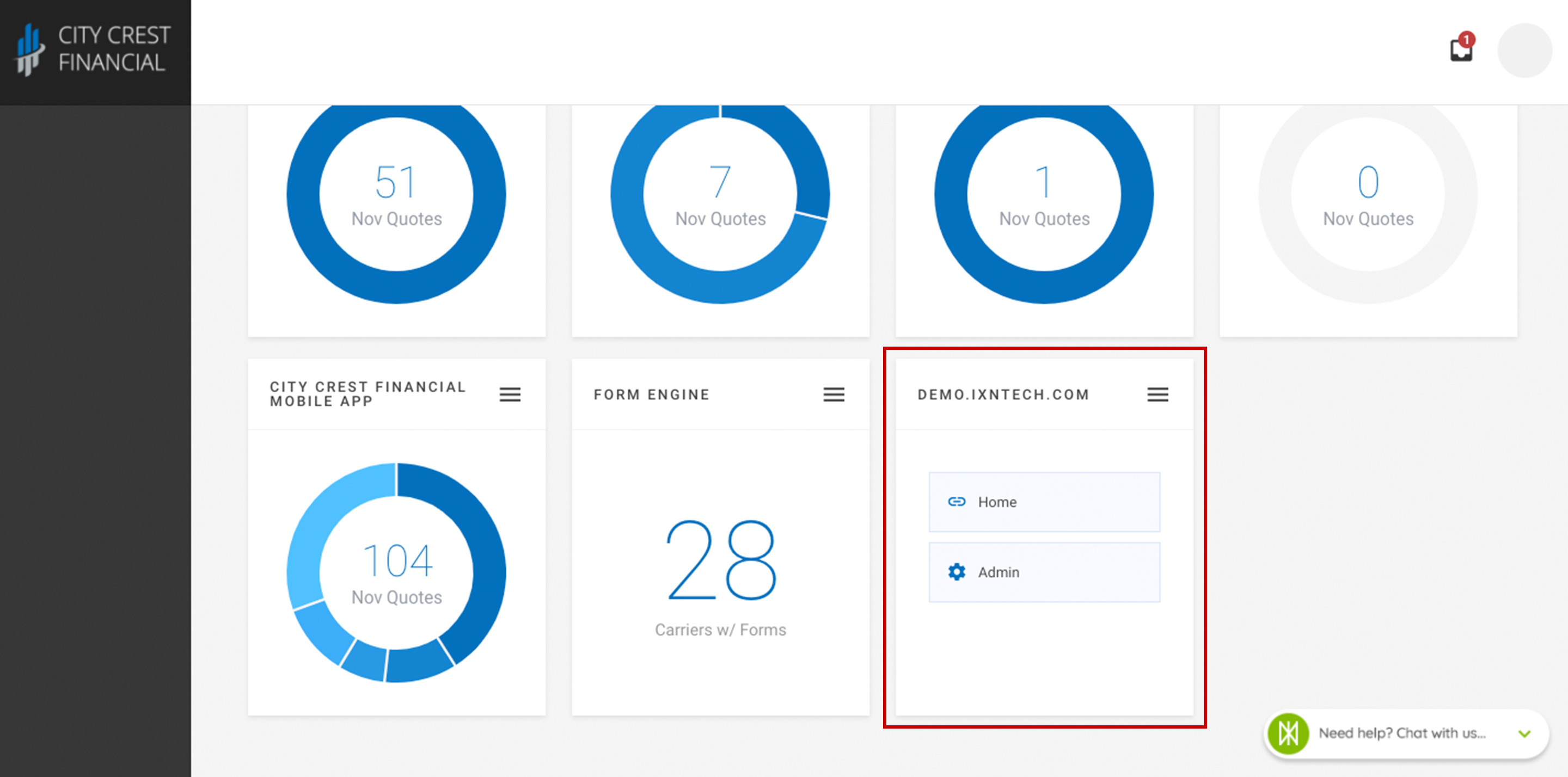 3. The card should have two buttons. Click "Admin."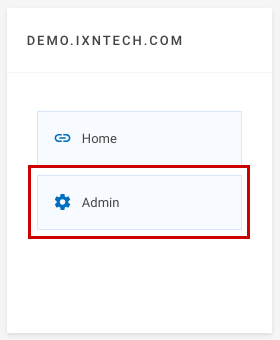 4. At the top of the screen, there should be different tabs that say, "Build, Pages, Theme, etc." Click on the word "Settings."
5. In the navigation on the left-hand side, click on "Members."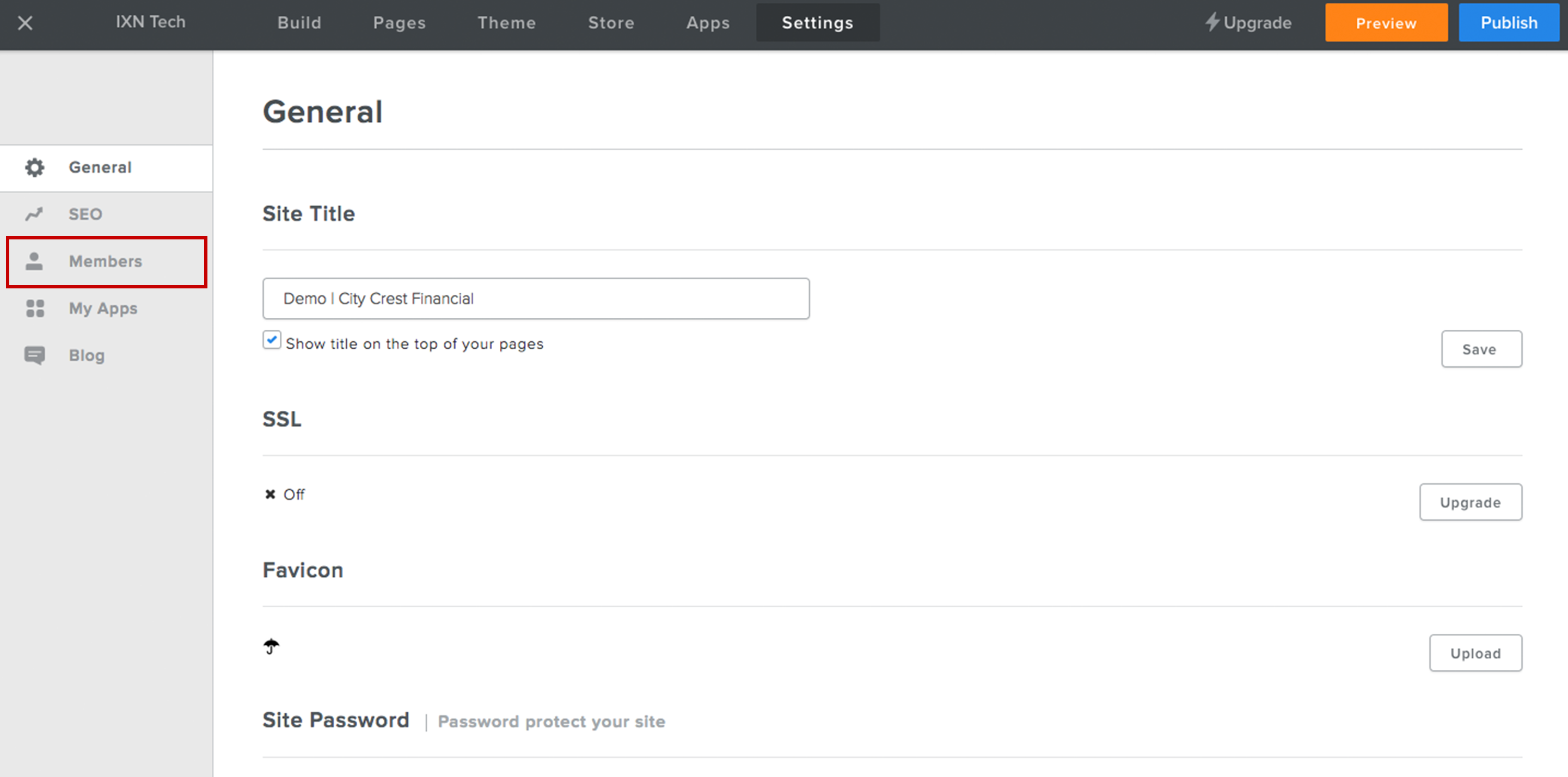 6. Find the member whose password you'd like to change. Click on their name or email.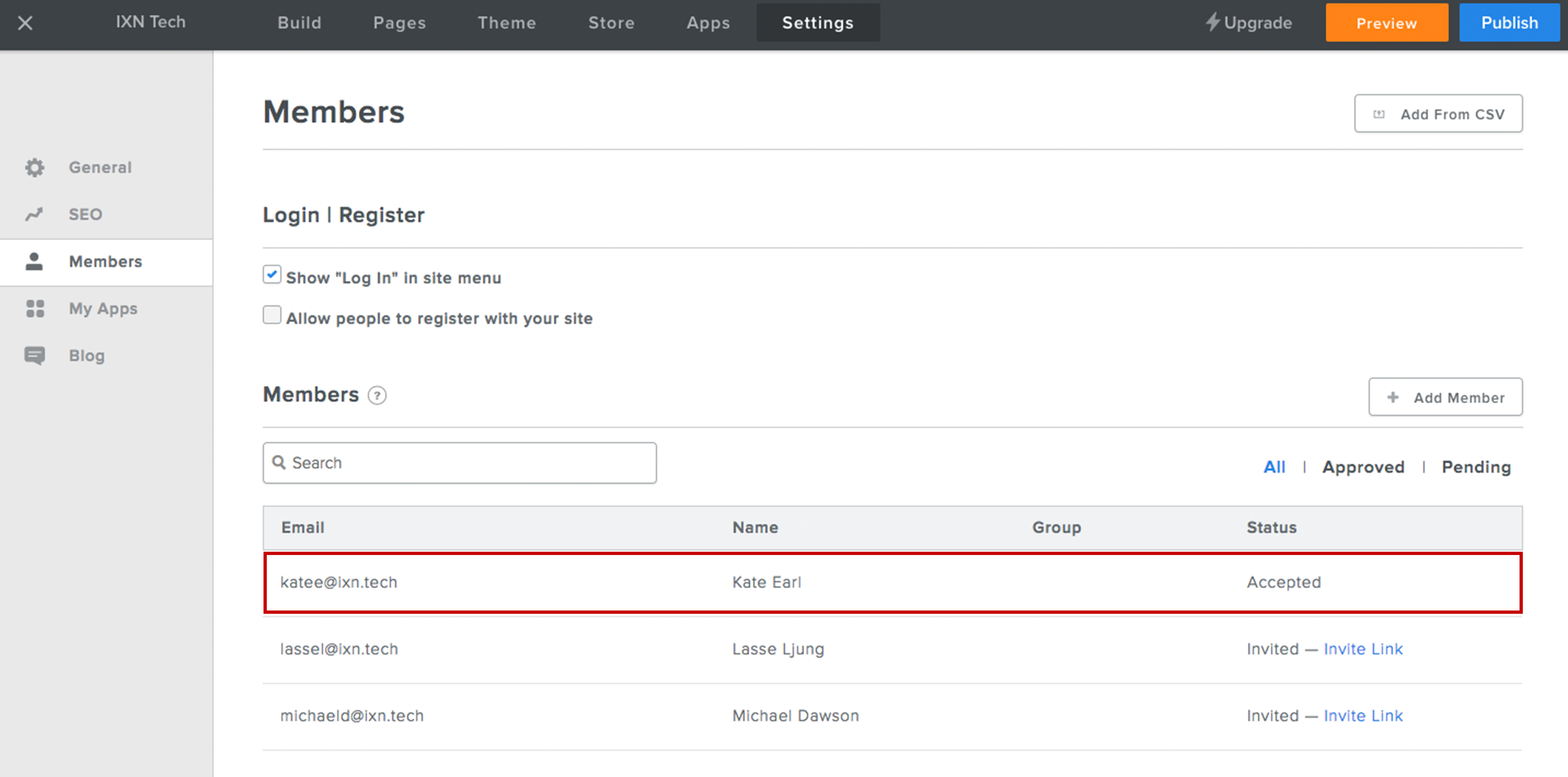 7. You should now see a page similar to the one below. Towards the bottom of the screen, click the button that says, "Reset Password."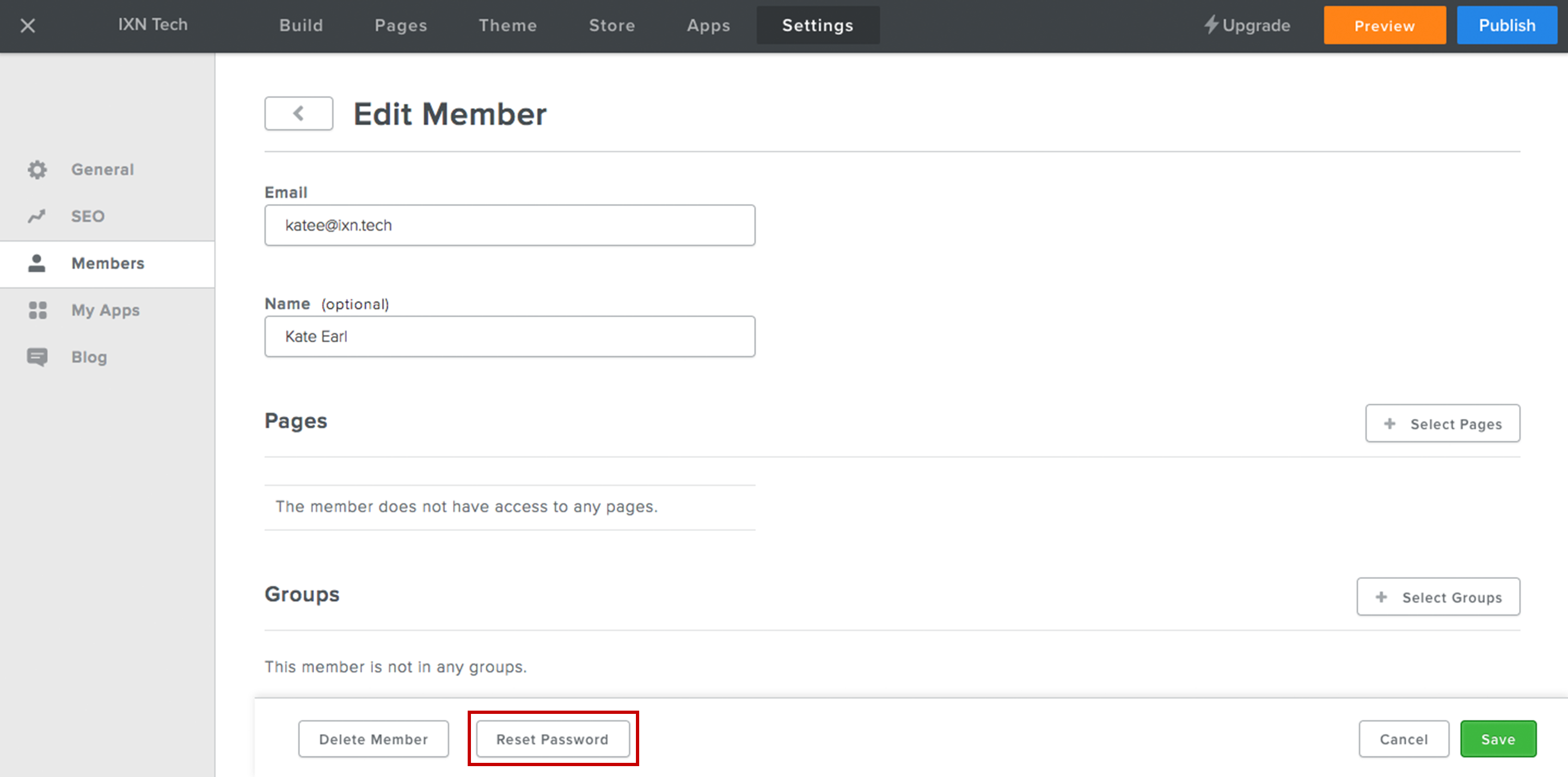 8. A modal will appear asking for confirmation to reset the member's password. Click "Confirm."
9. Congratulations! You have now reset the password for a member on your Agency Website. A password reset link will be sent to the email that is registered to their account.
*Note: If they do not receive the email, please have them check their "Spam" folder as it may have been flagged by their email filtering system.
Questions or feedback? Feel free to reach out to our Support Team at support@ixntech.com or call 800-250-5152 #2.