These include updates and fixes made to all web-based products.
New
Condensed Premium Comparison PDF
A new PDF layout is now available for download, text, and email on the Agency Life Quoter. The Condensed Premium Comparison PDF displays the same information as the original Premium Comparison PDF, but displays all the payment modes side by side. This allows more products to be displayed on a single page.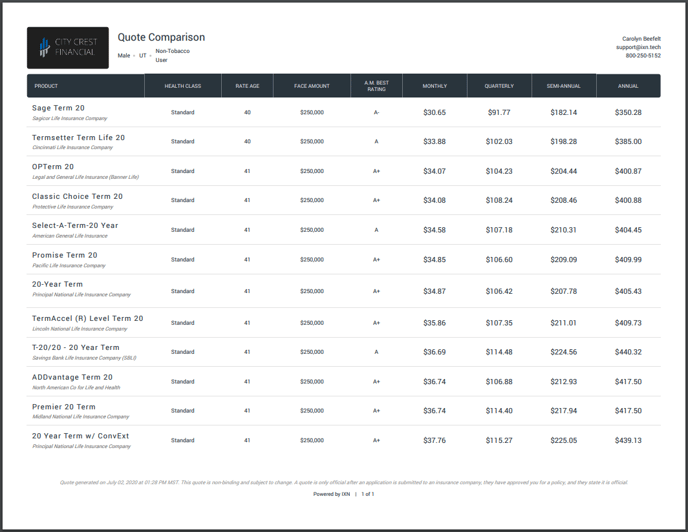 Admins can now set a Maximum Face Amount in the Criteria/Results settings of the Agency Life Quoter. This feature, along with the Minimum Face Amount settings will prevent Agents from running quotes outside the specified range. This can be set from the Product Settings in your Dashboard.
Face Amount limiting for Quote Actions
Any Quote Action can now be set with a minimum and maximum face amount. With a min and/or max designated, the quote action will only appear as an option when a face amount within that range is quoted.
Fixes
Fixed an issue where the Simple URL Quote Action was behaving the same as the Webhook GET Quote Action.