Once your app is live, anyone in the Apple Store or Google Play Store can find and download your app. You can designate groups or email lists to receive email notifications when new users sign up.
All email notifications can be managed from the Notification Triggers section of the Dashboard. More information about Notification Triggers can be found in this article.
2. Once you are logged in, click your user icon in the upper right corner.
3. Select "Agency" in the drop-down that appears.
4. Click the sub-menu next to your logo, then click "Notification Triggers"

5. From here you can add new triggers or click an existing one to edit it. If you don't see a trigger for New Member Created there already, go ahead and select "New Notification Trigger."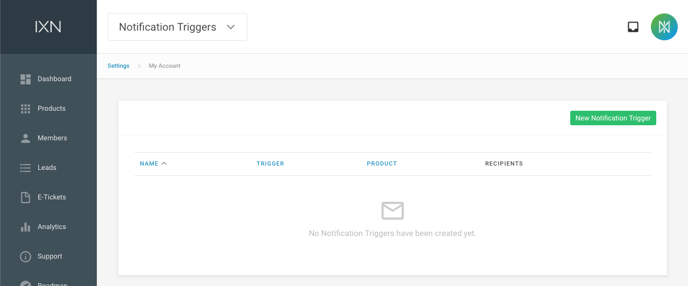 6. When editing your trigger, keep in mind the name will be the subject line of the email. Select "Member Created" from the Trigger drop-down.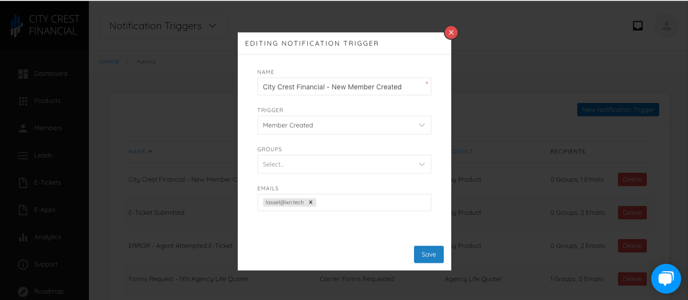 7. You can enter groups, emails, or both as the recipients. All users with a certain role will receive the group notification. For example, all users with the Admin role. You can designate one or multiple emails as recipients. When you've added an email correctly, it will show in a grey box.
Questions or feedback? Feel free to reach out to our Support Team at support@ixntech.com or call 800-250-5152 #2.